Johanna Vassa Bromley
(11 April 1795 – 10 March 1857)
Joanna Vassa Bromley, Gustavus Vassa's second daughter, was born on April 11, 1795 and was baptized in St. Andrew's Church, Soham on April 29, 1795. She was the only surviving child of Vassa; his elder daughter, Ann Mary, died on July 21, 1797, likely as a result of a measles epidemic, and was buried in the Chesterton area. Her mother, Susanna Cullen, a white English-woman of Scottish descent, died in 1796 at the age of 34 from a long battle with illness. Upon her death, Vassa began arranging provisions for his daughters. He moved back to London from Soham, leaving them in the care of others. He died not long after when Joanna was just over two years old. It is unknown who looked after the young girls after their parents died; however, it could have been their maternal grandmother, Anne Cullen or their aunt, also known as Anne. When Joanna reached the age of 21 in April 1816, she received her inheritance as well as various personal items from Vassa, such as a silver watch that was likely given to him during his time onboard the HMS Racehorse, the North Pole Expedition led by Constantine Phipps in 1773. She received £950 from her father's estate, which would have been approximately £80,000 or $160,000 in today's currency. John Audley was the co-executor of Vassa's will. It appears that he was involved in Joanna's upbringing, as he is later named as one of the witnesses at Joanna's marriage in 1821 to Reverend Henry Bromley, a Congregationalist minister from Islington, London.
Joanna died on March 10, 1857 at the age of 61 and was buried at Abney Park Cemetery in Stoke Newington on March 16, 1857. Her death certificate states that she died of uterine disease. Her husband was not present at her death, although a woman named Sarah Durrant is named on her death certificate. Inscribed on her tombstone is "memory of Joanna beloved wife of Henry Bromley, daughter of Gustavus Vassa, the African." The inscription suggests that Vassa was a celebrated figure into the middle of the 19th century and that Reverend Bromley was proud of his wife's African heritage. He passed away 20 years later and was buried alongside Joanna on February 12, 1878.

RELATED FILES AND IMAGES
REFERENCES
Carretta, Vincent. Equiano, the African: Biography of a Self-made Man (Athens, GA: University of Georgia Press, 2005).
Osborne, Angelina. Equiano's Daughter: The Life of & Times of Joanna Vassa, Daughter of Olaudah Equiano, Gustavus Vassa, the African (London, EG: Krik Krak, 2007).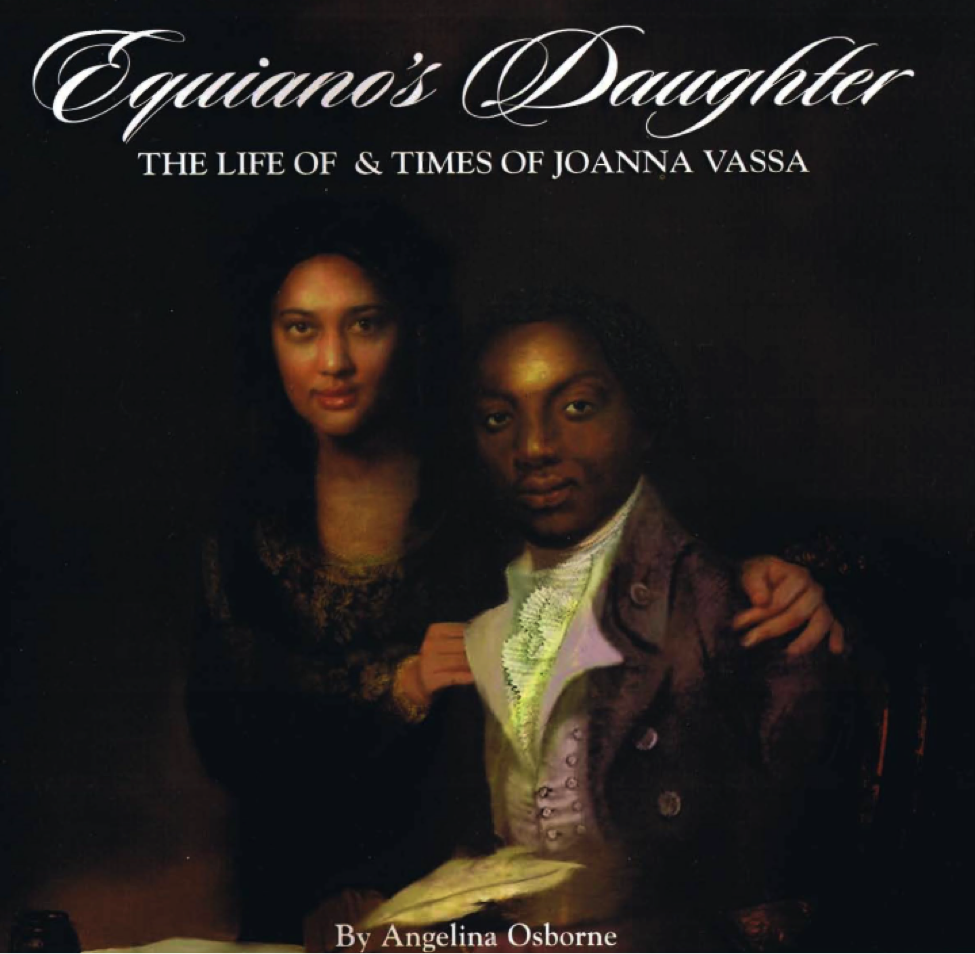 Cover Art by Gary Crump (2007)